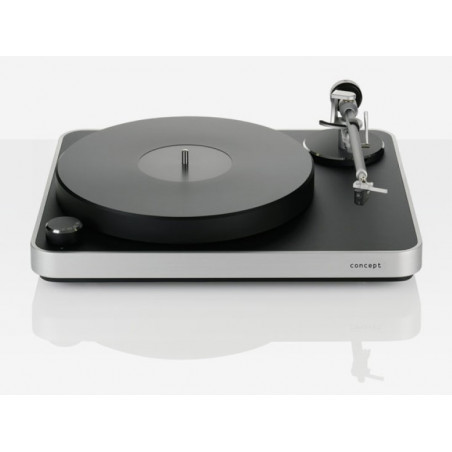  
Clearaudio Concept
Clearaudio's vision for the concept: design an elegantly styled turntable package featuring a level of groundbreaking technology usually only found in high-end turntables, combining plug-and-play simplicity with outstanding sound quality and affordability.
Safe payments
All payments are done via encrpyted channels
Delivery policy
Orders ordered before 12 is shipped same day.
Return policy
If you're unhappy with your purchase return within 14 days.
Beneath the sleek, contemporary exterior is a level of technical sophistication unique to Clearaudio.
The concept's body is carefully crafted from medium-density wood fibre (or, optionally, pressure-formed solid wood) with a selection of smart made-to-match surface finishes. The body's upper layer incorporates a special high-tech satined plastic compound designed to minimise unwanted resonance.
The DC motor is fed by an external voltage-stabilised power supply and is completely decoupled from the turntable's body to ensure no mechanical interference.
The concept tonearm features a magnetic bearing that is friction-free for extremely low distortion and superb performance. The package is completed with the high quality concept MM or concept MC cartridge (Upgrade possible).
Innovative, high-performing, user-friendly and affordable. Now that's what we call an unbeatable concept.
No customer reviews for the moment.